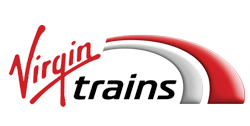 Brief

High quality customer care being a core brand value, Virgin required a contemporary food service trolley for its new fleet of Pendolino trains. On-board food service makes unique demands - confined space, mobility between carriages, and stringent health and safety regulations.
---
Solution
Rising to the challenges, Cinnamon designed Trakstar, an ergonomic and innovative food service trolley. Clever engineering solved the problem of manoeuvring the unit between carriages, and water storage and heating, as well as optimum display space were all redesigned, creating a trolley which is easy to use and safe for operator and consumer. After rigorous mandatory testing, the unit successfully entered service.
---
Virgin ordered units for its entire fleet of Pendolino trains.