The Biltong Box
The SAVANNA open their first bespoke Biltong Box cart in Paddington underground station. Be sure to pop by the Hammersmith and City line and check it out. See other Food Kiosks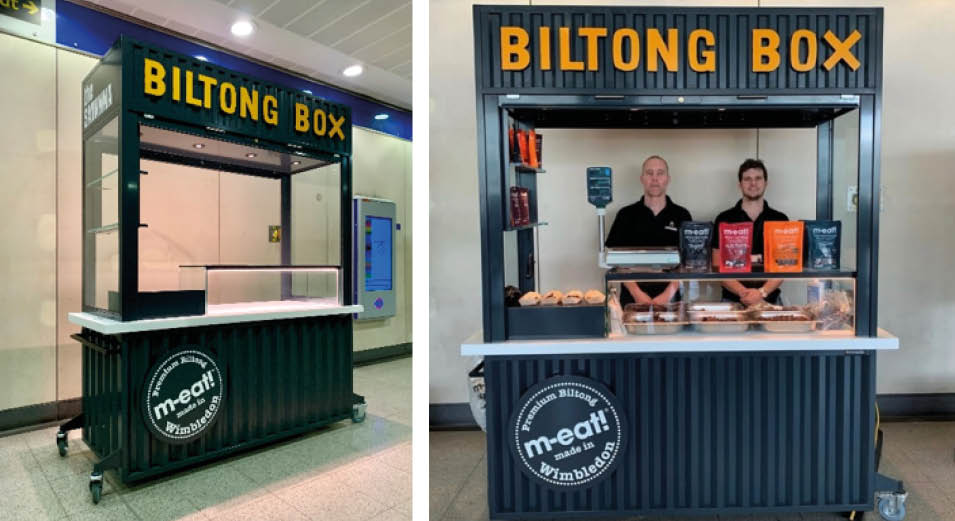 ---
university's choose our Trikes
University of Sussex, University of Westminster and University of East London all choose our Trikestar MKII and Live Demo street food units as their go to micro-retailing solution. Taking the food to the consumer has never been so easy!

---
The minimart trolley
Bishop Burton College at their Riseholme Campus in Lincolnshire take delivery of our Minimart Refreshment Trolley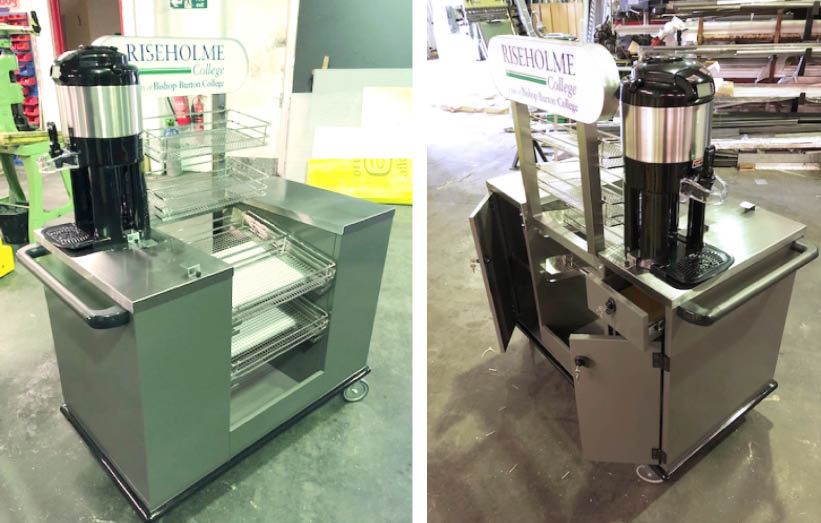 ---
Client customisation
Artizian Catering add the Cinnamon Baristar gullwing cart to their service within Macquarie's London offices. A great example of the customisation options available on all our products.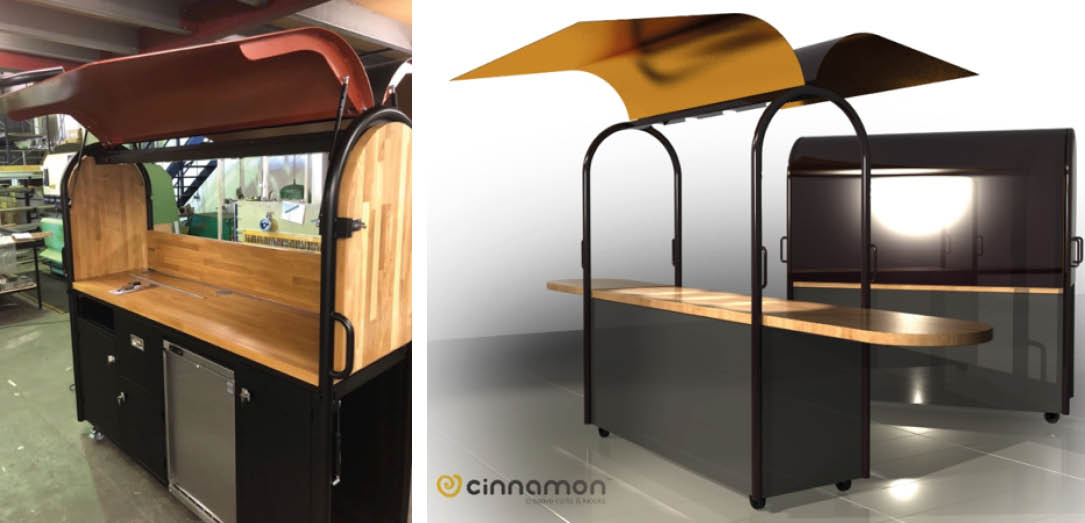 ---
Self-serving Starslush
Vimto Starslush self-serve units getting final touches and wrapped for delivery. These are being placed in Co-op stores around the UK. Get in touch to hear more about our self-serve solutions.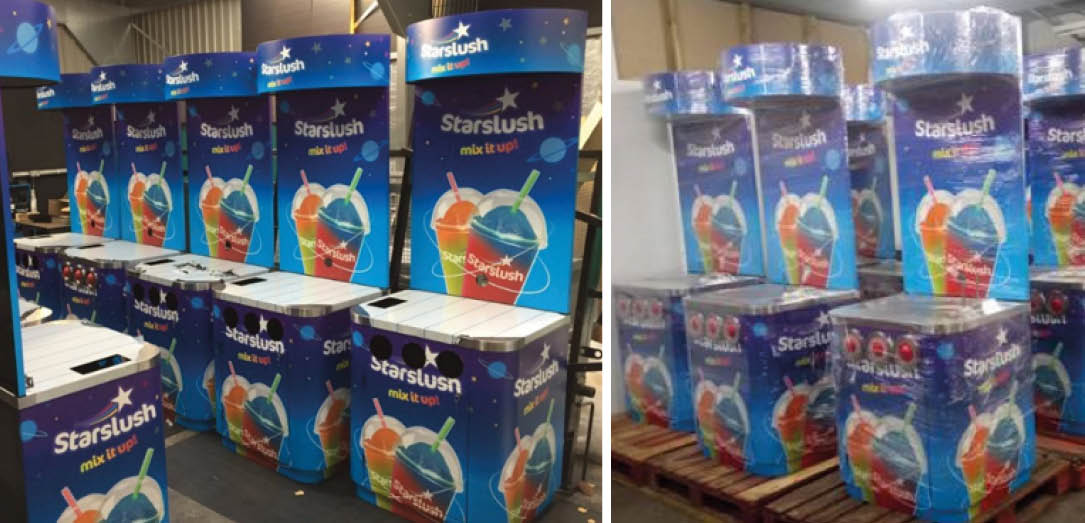 ---
Time for a cuppa!

Tetley utilise the JavaBar Compact for new product launches, exhibitions and generating brand awareness.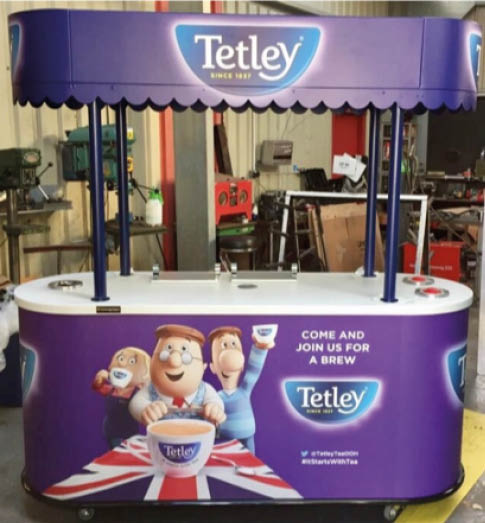 ---
Second Cup Coffee use the javabar ii
Why not use our JavaBar II system to kit out your new restaurant or café? Second Cup Coffee did just that for both their Victoria House site and the newly opened store in Newport. With its modular system and 'plug and play' design, this unit counter can be up and running in no time. Take a look at our system options guide here.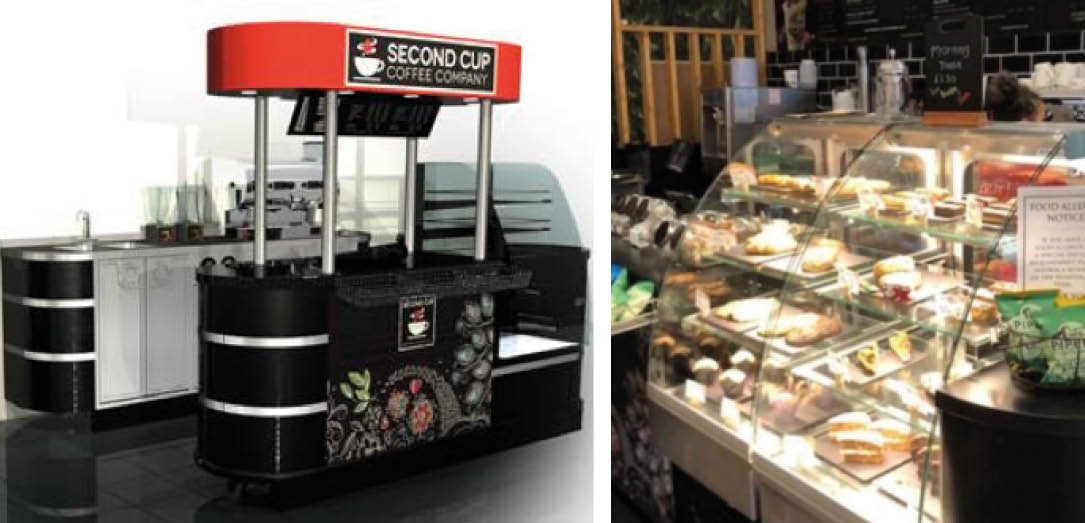 ---
the baristar gullwing arrives at newcastle university
Newcastle University adds the Baristar gullwing cart to their on-site catering service. This fully mobile and lockable solution is perfect for any environment.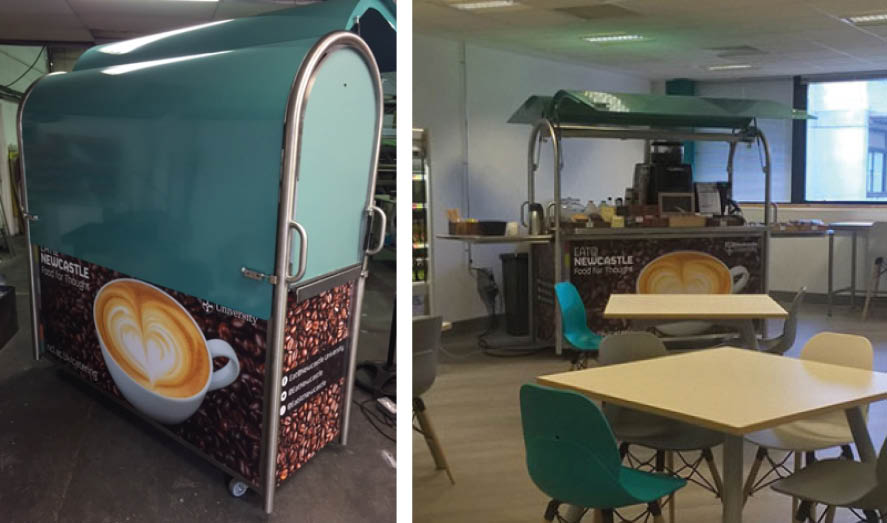 ---
Aspretto baristar
Sodexo get their Aspretto Baristar up and running in AstraZeneca, Macclesfield. A great turnkey solution to mobile vending and can be adapted to suit your offering.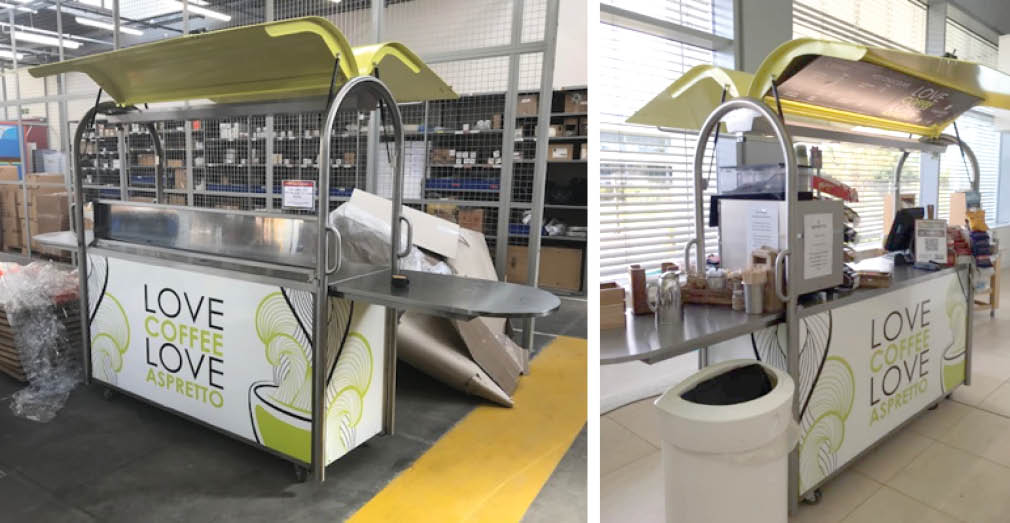 ---
42nd street: a kitchen on wheels
Client: I love the versatility of the 42nd Street MKII but I also want to be able to offer cook to order products, is this possible?
Here is the 42nd Street Custom. Combining the standard MKII model with the Live Demo induction hob, this unit is now a kitchen on wheels!
We understand that different scenarios may require different solutions. Here at Cinnamon, we build everything bespoke to order so anything is possible.
Any of our products can be customised to suit you so drop us an email to discuss your needs.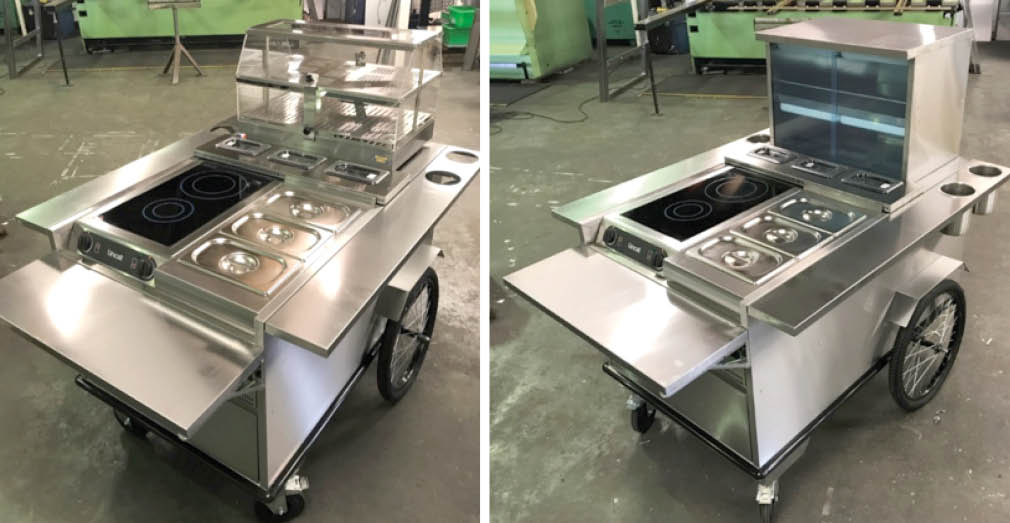 ---
Toms @ Guys Cafe opens a second unit
Toms @ Guy's Café opens a secondary mobile retail unit within Guys Hospital, London. Utilising our Baristar Compact fully lockable cart, they are able to increase their customer reach and enhance sales.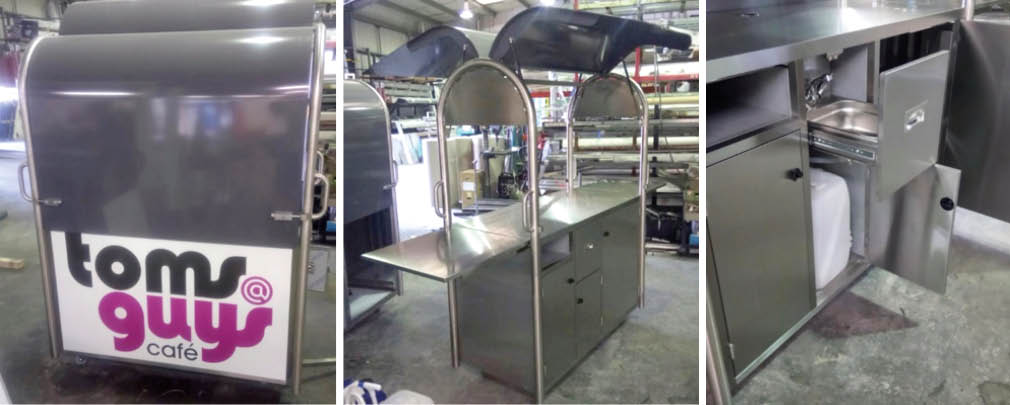 ---
compass group choose cinnamon to develop new catering concepts
Compass Group are awarded the contract for Jaguar Land Rover and entrusted Cinnamon to develop new concepts for distributing their catering services to employees around the vast facilities! Check out our new series of street food units, the Trikestar and 42nd extended range.